This is not a "how to" do a VFR Single Sided Swing Arm ( SSSA ) conversion onto the sv650. Just basic facts that will send you in the right direction.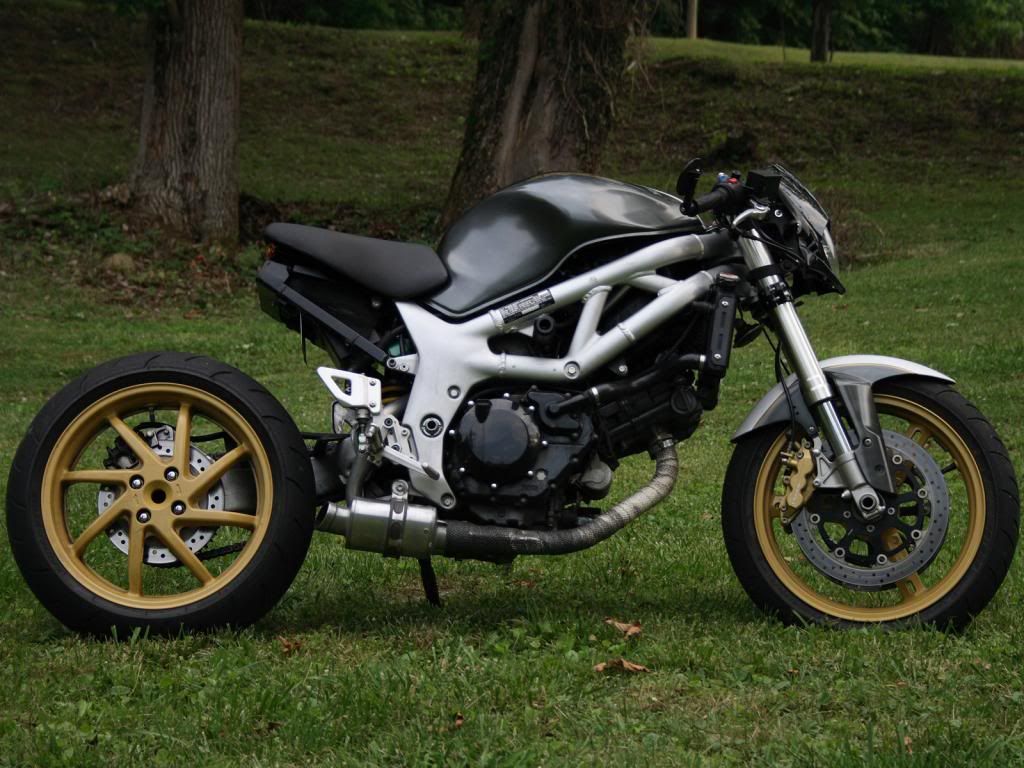 More coming.
Pivot width of swing arms
1st gen frame – 240mm
1st gen swingarm – 235mm
2nd gen frame – 247mm
2nd gen swingarm – 240mm
90-93 VFR750 swingarm – 242mm (SSSA) – Offset shock to Left
94-97 VFR750 swingarm – 227mm (SSSA)
Hawk GT650 swingarm – 235mm (SSSA)
RC30 swingarm – 235mm (SSSA)
Below are some photos that show how different folks have done the conversion, non are the same.

Believe the SV below used a RVF400 sssa

Exhaust made to go around the swingarm instead of through it. This is easier then machining the swingarm.

Some major modification done here. Stock Linkage mount welded to the VFR swing arm, most of the VFR swing arm has been machined out to fit the exhaust and shock.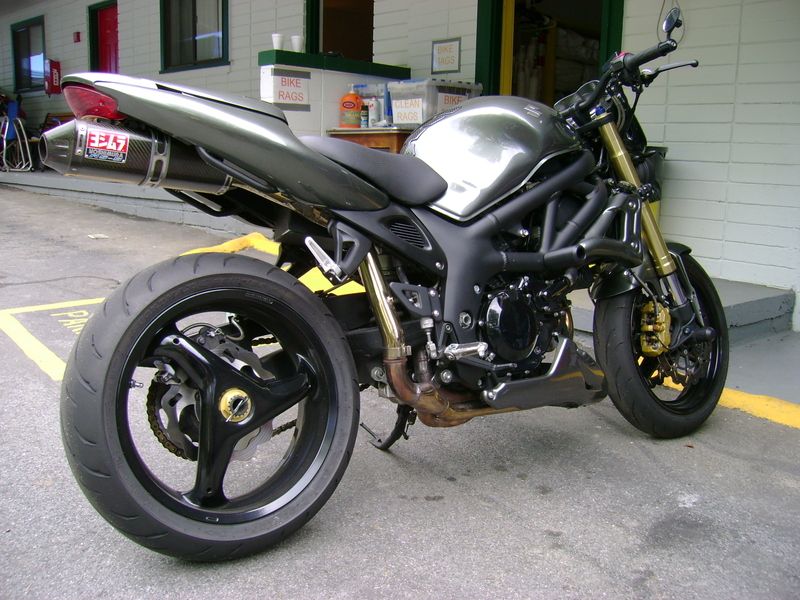 More coming.